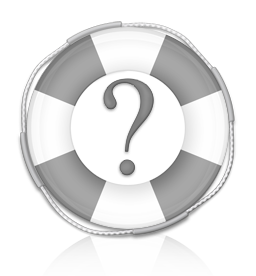 Welcome to iMeetingX Support
Learn more about iMeetingX and take a look on our FAQ or open our Help Database.
Open Help Database
General
Uninstalling
Following are the steps to perform an uninstall of iMeetingX:
Quit iMeetingX
Open the Applications folder and then locate iMeetingX
Drag iMeetingX to the Trash on your Dock
Point in Finder to "Go" > "Go to Folder" and enter
~/Library/Containers/
in the upcoming window remove the iMeetingX folder completely
Right-click on the Trash and select "Empty Trash" from the menu
Reinstalling
Before reinstalling iMeetingX, you'll need to know where you bought iMeetingX from originally. You will have bought it from Apple's Mac App Store or our Web Store.
Mac App Store
If you bought iMeetingX from the Mac App Store, then you can download it from there again, free of charge. Open the App Store application on your Mac, point in the menu bar to "Store" > "View my Account (...)", and click the download button beside the iMeetingX icon. Note, you have to use same App Store account that the original purchase was made with. If you have any trouble with your store account, please contact Apple.
Our Web Store
If you bought an iMeetingX license from our Web Store then you will need to download the trial version by clicking here. Once you've downloaded iMeetingX, install it to your Applications folder and start it. To activate your license, choose "iMeetingX" > "License Information..." Drag you iMeetingX license file, which you have received after the order process per email, onto this window or use the more button to load your license file. If you cannot find your license file, please view this page.
If you have previously purchased an iMeetingX license from us and have since misplaced your license file, you can re-request them by using our "Lost License Form" and entering the email address to which your license is registered (the email address which you have used during the order process).
Any licenses registered to the email address you specify will be emailed to that address. If your email address has changed, please contact us.
If you purchased iMeetingX from the Mac App Store, you don't need a license to use it! To view your purchased apps, just launch the App Store application on your Mac, point in the menu bar to "Store" > "View my Account (...)", and click the download button beside the iMeetingX icon.
The updates to iMeetingX purchased direct from us will be available as soon as we release them. Updates for the Mac App Store purchases may be delayed slightly, pending Apple's review process.
Use our "Support Request" form to fill bugs. Be sure to include:
A short summary of the problem
Numbered steps to reproduce the problem
The actual result you saw, and the expected result
Configuration information: the iMeetingX build number, and the OS version
If possible, a sample file
The development of iMeetingX for Windows has been discontinued. The last available version for Windows is iMeetingX 2.0.9.20.
Purchasing
It depends. It's important to think of the Mac App Store and our own Web Store as two separate channels that you can buy iMeetingX through: the Mac App Store offers simplicity and convenience, while buying direct from us offers more flexibility in terms of upgrade pricing, discounts, access to developer releases, and educational discounts.
If you're new to the Mac platform it might be easier to buy from the App Store.
No, the Mac App Store does not offer any kind of conversion.
If you purchase iMeetingX directly from our Web Store, your payment goes through our eCommerce provider, MyCommerce (it is officially sold by them).
Should you happen to run into any difficulties during the order process, please contact MyCommerce directly.
If you have problems in the Mac App Store please contact Apple.
Our policy for the Web Store edition agree: Minor updates (Version 2.x.x) with bug fixes, minor features, and miscellaneous polishing come at no cost. Of course, if there is a major overhaul of iMeetingX, like Version 3, with lots of great new features, we may release it as a new product, and that would cost money.
TAA refers to the Trade Agreements Act (19 U.S.C. & 2501-2581), which is intended to foster fair and open international trade. TAA requires that the U.S. Government may acquire only "U.S. – made or designated country end products. This act requires that contractors must certify that each end product meets the applicable requirements. End products are 'those articles, materials and supplies to be acquired for public use'." This includes items which have been "substantially transformed" in the United States.
Techno-Grafik's TAA compliant products/software are listed below. These products are also compliant with GSA Schedules.
iTaskX Standard
iTaskX Pro
iMeetingX
Zip-Share